Los próximos días 8 y 9 de Octubre se celebrará la 5ª edición de Japan Weekend Madrid, titulada "V Japan Weekend Madrid 2.0" en el Pabellón de la Pipa del Recinto Ferial de la Casa de Campo de Madrid, con más de 6500m2 de espacio ofreciendo lo mejor del manga, anime, cultura japonesa, videojuegos y tecnología.
El V Japan Weekend Madrid 2.0 viene acompañado con sus dos eventos hijos: el II Madrid Games Expo (http://www.madridgamesexpo.es) y por primera vez el Anime Festival (http://animefestival.asociacion-nippon.es). Madrid Games Expo es el evento de videojuegos de gamers para gamers: torneos, freeplays, arcade-zone, juegos musicales, charlas, presentaciones, exposiciones, etc. Anime Festival es el primer Festival de Animación Japonesa y Oriental de Madrid, una iniciativa pionera que pretende acercar la animación que tanto nos gusta tanto a los profanos como a los aficionados a través de proyecciones y videoforums.
El concurso de cosplay toma mas importancia que nunca, ya que se repartiran mas de 1000 euros de premios en metalico y se seleccionara a 8 participantes para la final española de la Yamato Cosplay Cup a través de los concursos de Cosplay y Cosplay Purista, además de otras entretenidas actividades enfocadas a todos los cosplayers que acudan al evento como la Pasarela Cosplay, garantizando una diversión constante.
Las exposiciones toman también un lugar muy importante en el V Japan Weekend Madrid 2.0 destacando la primera exposición temática de Gundam. También encontraremos exposiciones de Kamikaze Factory Studio, de dos jóvenes promesas de la ilustración manga autores de los carteles para el Anime Festival: Juan Arrabal conocido por ser el autor del cartel de Expomanga 2011, y Adrián del Saz una joven promesa madrileña; entre otras muchas exposiciones.
Todos los asistentes podrán disfrutar de los conciertos de HiTT, Moon Kana y Yuuki, entre otros que iremos confirmado a lo largo de las próximas semanas; animando de forma única el ambiente.
Para la zona de juegos de mesa contaremos con la inestimable colaboración de Devir y de Asmodee, ofreciendo de forma gratuita a todos los visitantes los mejores juegos de su catálogo en forma de partidas gratuitas y torneos. Además todos los visitantes también podrán disfrutar de los mejores juegos orientales de toda la vida como el Shôgi.
También podremos encontrar interesantes presentaciones como la del libro "Jo, Tia", que nos describe de forma única al país Nipón.
En esta edición contaremos también, como
invitada especial
, con
Michiru Ōshima
; conocida
compositora de bandas sonoras de animes y videojuegos
. Entre sus trabajos más destacados detacan la banda sonora del
ICO, Full Metal Alchemist, Chevalier D'Eon, Arc the Lad
, etc. También se la conoce por ser la responsable de los arreglos orquestales del trailer "
The Legend of Zelda: Twilight Princess
".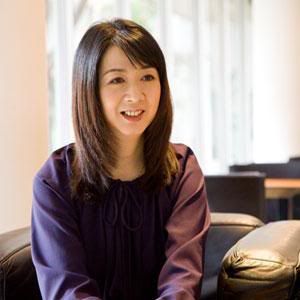 Michiru Ōshima
También contaremos con el concierto de las
29Q
, un
grupo de idol japonesas
que vendrán a hacer vibrar todo el V Japan Weekend Madrid 2.0 y a sus asistentes. 29Q está compuesto por Keena (ha participado en la serie
Kamen Rider 555
junto a las
Morning Musume
) y Maya (una conocida cosplayer japonesa y modelo profesional de videojuegos)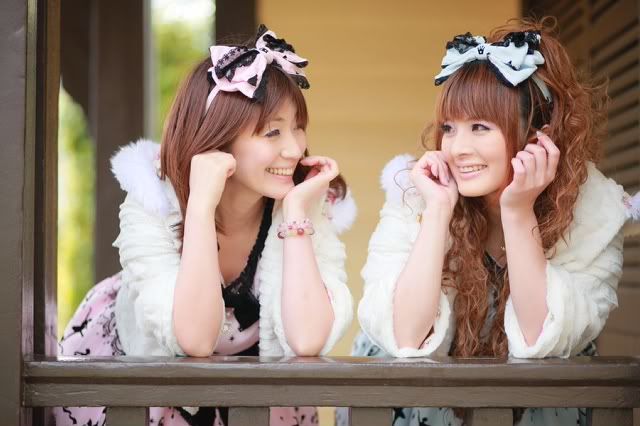 29Q
Todos los asistentes podrán disfrutar con las canciones de su repertorio:
☆Don't say lazy (K-ON!)
☆晴れハレユカイ Hare Hare Yukai (Haruhi)
☆DANZEN!ふたりはプリキュア Futari ha Purikyua (Purikyua)
☆残酷な天使のテーゼ Zankoku na Tenshi no tese (Evangelion)
☆魂のルフラン Tamashii no rufuran (Evangelion)
☆ルカルカナイトフィーバー Ruka ruka night fever (Vocaro)
☆ライオン Lion (Macross F)
☆星間飛行 Seikan Hikou (Macross F)
☆そうだよ Soudayo (Macross F)
☆射手座午後9時Don't be late
☆Iteza Gogo 9ji Don't be late (Macross F)
☆アイモ Aimo (Macross F)
☆トライアングラー Triangler (Macross F
☆ユニバーサルバニー Universal Bunny (Macross F)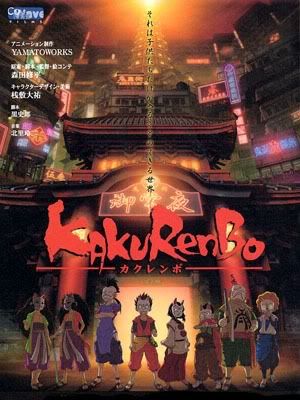 Kakurenbo
Kakurenbo es un juego del escondite, que se juega cerca de las ruinas de una antigua ciudad deshabitada. Los niños desaparecen uno por uno, cada vez que participan, y se dice que los culpables de estas desapariciones son fantasmas o demonios.

Una noche, una niño llamado Hikora decide participar y entrar al territorio prohibido de Otokoyo para buscar a su hermana, uno de los niños desaparecidos en el juego. Él y otros 7 niños deben ponerse sus máscaras de zorro y abrirse paso a través de callejones y ruinas; y como si fuera poco, también deben huir de los demonios que los persiguen.
Hoshizora Kiseki
Kozue es una chica que ama la astronomía, especialmente las estrellas. Una noche. en una excursión para ver a un meteorito, ella conoce a Ginga, un chico capaz de ayudar a los cientificos a descubrir más información acerca de las estrellas, a través de una misteriosa habilidad que posee. Sin embargo, él es forzado a quedarse en un traje de protección con el fin de continuar la misión. Por ello, Kozue decide convencer a Ginga que tome sus propias decisiones y salir del traje por su cuenta.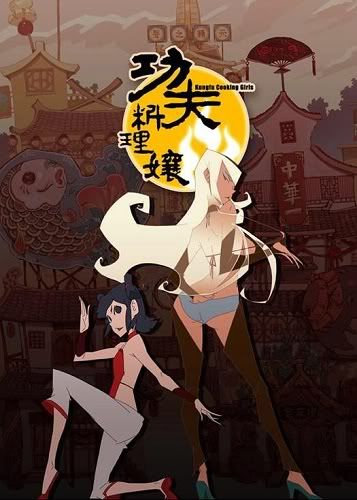 Kung Fu Cooking Girls
¿Todavía no sabes todo lo que dos vendedoras callejeras pueden hacer por un cliente? ¡Descúbrelo en esta intensa OVA!
Chrono Cravis
Os presentamos una de las series indie que están rompiendo esta temporada en Japón. ¿Te gusta lo futurista? ¿La ciencia ficción? ¿O simplemente te van series como Macross? Pues esta serie te encantará. Se proyectarán los primeros episodios en exclusiva subtitulados al castellano.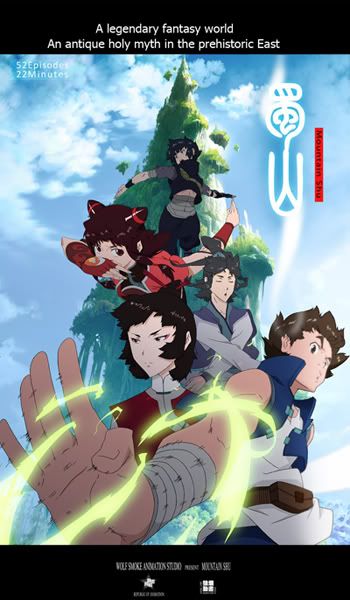 Kung Fu Cooking Girls
Piloto de la serie. Todavía no comenzada la producción. Sinopsis facilitada por la productora: Un mundo legendario… Un mito sagrado más allá de la historia…
Little Big War
Corto musical de animación experimental, con un destacado estilo Kanada.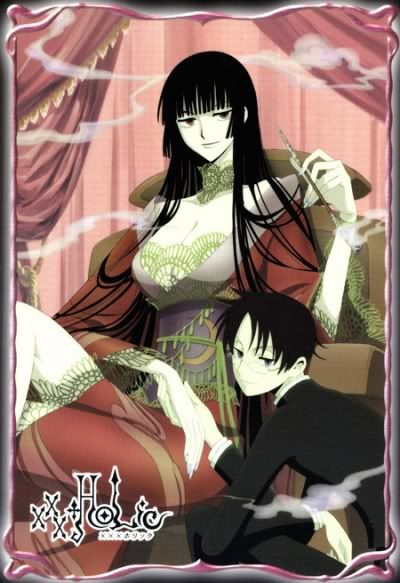 xxxHolic
Kimihiro Watanuki es un chico que podría parecerte de lo más corriente… pero que tiene una característica muy especial: desde pequeño, tiene la habilidad de ver espíritus, y lo que es más, parece que estos sienten una especie de extraña atracción por él y se tiran todo el día pegados al pobre muchacho. Un día, ¿por casualidad?, se topa con una tienda nada convencional, y con su dueña, Yuuko Ichihara. La misteriosa mujer dice vender cualquier deseo a cambio de un pago con algo del mismo valor. ¿Podrá concederle a nuestro amigo Wata la posibilidad de librarse de esos espíritus de una vez por todas?
En el
Anime Festival
también se realizará la
presentación del corto
,
dedicado a todas las víctimas del tsunami
pasado de Japón, dirigido y creado por
Kazunori Kurimoto
titulado
"Ganbalo Nippon!"
. Kurimoto asistirá al V Japan Weekend Madrid 2.0 y realizará la presentación en el Anime Festival.
Ganbalo Nippon!
También todos los visitantes podrán disfrutar del
Japan MADness
, una iniciativa de
www.DECULTURE.es.
Japan MADness es un concurso de AMVs
(Anime Music Video) que bebe de los grandes trabajos que se pueden encontrar en la red. Pretendiendo recoger la esencia de los más grandes, hemos querido hacer acopio de la denominación de AMV en japonés, MAD, un término que copa las listas de Nico Nico Douga, el llamado "Youtube japonés" y donde se pueden encontrar auténticas obras maestras en esto de los AMVs.
No solo son comunes este tipo de trabajos en Japón, si no que además por todo EE.UU. y Europa se vienen celebrando grandes concursos de AMV. En el V Japan Weekend Madrid 2.0 a través del Anime Festival, se quiere dar a conocer y difundir este fenómeno en nuestro país.
El plazo de envío de trabajos ya se encuentra abierto. Los trabajos que enviéis serán proyectados durante una programación especial del Anime Festival en el V Japan Weekend Madrid 2.0. El ganador percibirá un magnífico pack de anime valorado en 100€ además del premio especial "Japan MADness" del Anime Festival en el que se reconocerá su video.
Para participar, tan solo tienes que hacernos llegar tu trabajo a través de
japanweekendmadrid@gmail.com
, subiendo el vídeo a Youtube u otra plataforma, enviándonos el enlace, ¡No lo dejes para el último momento!
REGLAS del Japan MADness
1-Se ha de llevar a cabo un AMV original, realizado a partir de escenas de uno o varios anime con la música que quieras.
2-El programa para utilizarlo es libre, y puedes utilizar tantos efectos como quieras.
3-La duración del AMV también es libre, aunque es recomendable que esté en un termino medio, sin ser demasiado corto o largo.
4-Para identificar el AMV como participante del concurso, además de enviárnoslo, tienes que poner, ya sea en el propio AMV o en el título del vídeo en Youtube, una referencia al título de Japan MADness.
5-Tienes que enviarnos tu trabajo a
japanweekendmadrid@gmail.com
antes del 5 de Octubre. Los AMVs recibidos después de la fecha límite no entrarán en concurso.
Como que el Anime Festival sea una fiesta del Anime al completo, por lo que hemos los
premios "Anime Festival"
para reconocer el trabajo y esfuerzo de todos aquellos que hacen con su trabajo del día a día que podamos disfrutar de esta afición, tanto en España como en Japón. Las
categorías
de los premios son las siguientes:
*Mejor productora española
*Mejor corto
*Mejor AMV Japan MADness
*Mejor productora japonesa
*Premio especial "Anime Festival"
*Premio del público
Para poder participar en el premio del público será necesario una preinscripción de todos aquellos asistentes que quieran participar durante el evento con su voto. Dicha preinscripción se habilitará próximamente a través de la página web oficial del Anime Festival (http://animefestival.asociacion-nippon.es) y de la web oficial del V Japan Weekend Madrid 2.0 (http://www.japanweekend.net/madrid/). Todavía tenemos mucho más que daros a conocer.
Contaremos con la presencia de la tienda
BABY☆THE STARS
, l
a tienda más importante del mundo en todo lo referente a moda lolita
, que vendrá con stand propio al V Japan Weekend Madrid 2.0; y que además todos los visitantes podrán admirar su última colección en una exclusiva pasarela que han preparado para el sábado 7 de Octubre.

Todavía quedan muchas otras novedades y sorpresas que iremos desgranando los días venideros.
¡Nos vemos en el JWM2.0!
Lugar: Pabellón La Pipa (Recinto Ferial Casa de Campo)
Fecha: 8 y 9 de octubre de 2011
Direccion: Avenida de Portugal S/N Madrid
Web:
http://www.japanweekend.net/madrid
Madrid Games Expo:
http://www.madridgamesexpo.es
Anime Festival:
http://animefestival.asociacion-nippon.es